Material Art Fair
Mexico City | 9-12 FEB | Booth B18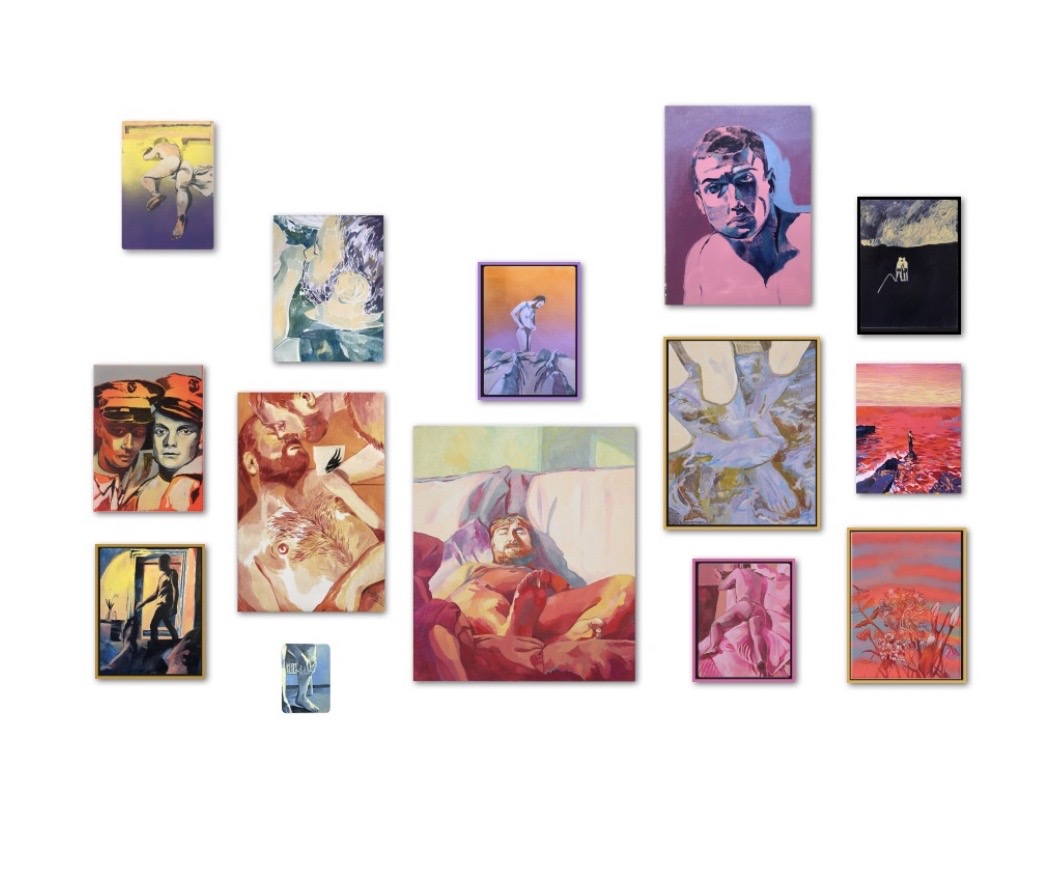 Galleria Macca is pleased to announce its fifth participation to the 9th edition of MATERIAL ART FAIR VOL. 9 in Mexico City, 9-12 February 2023, for the third time in its Main Section. The booth (B18) will feature a solo presentation by Nicolò Bruno (Milan, Italy, 1989; lives and works in Basel and Milan).

Over the past few years, Bruno has developed a body of work that explores concepts that revolve around the act of "taking care", personal and intimate memories, queerness, and their intersections with conceptual frameworks, such as Emotional Realism.

Our booth presentation features an overview of works ranging from 2020 until present days, comprising of small and large drawings and paintings, addressing the notion of codependence between Bruno and his beloved, whether they be lovers, friends, family members… in a way not to feel alone. His paintings are depicting scenes of tenderness and affection, where homoaffectivity is the focal point. Collectively, these moments become fragments of psychic state of being, one in which comfort, radiance, beauty and belonging exist. There is a certain melancholia in Bruno's works, perhaps due to the fragility of the scenes depicted, the feeling of protection transpiring… everything looks calm but at the same time disquiet.

"With affectionate gestures, full of intimate sweetness, the figures painted by Nicolò Bruno touch and breath one another…"
[Efisio Carbone, Artistic Director, Museo MACC; Italy]

Caring for memories.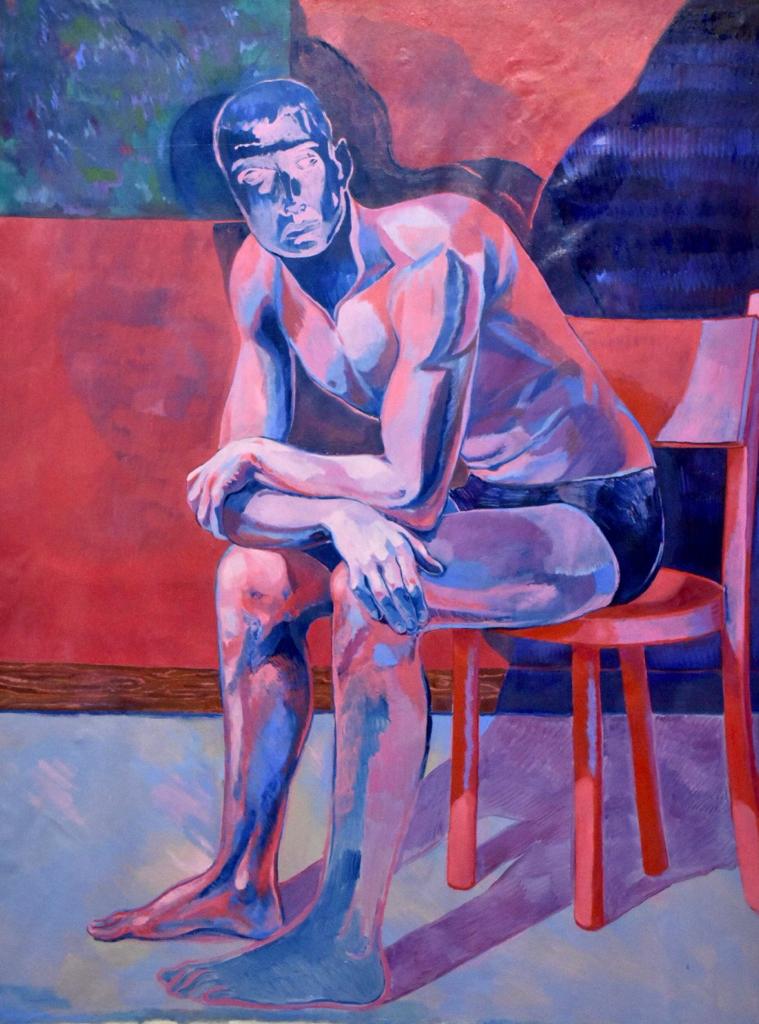 BIO
Nicolò Bruno (Milan, 1989; lives and works in Basel and Milan) graduated in Painting and Visual Arts at NABA - Milan in 2012, in 2010 he co-founded the Artistic Collective F84 with a focus on public and relational art. In 2015 he got his MFA at Fachhochschule Basel Nordwestschweiz - Basel. In 2019 he co-founded the artist-run space Metodo Milano. He collaborates with Fiorucci Art Trust in London and Milovan Farronato, MilanoPride, Vinyl Factory...
His work has been widely exhibited, in Italy and abroad, he participated to several international Artistic Residencies and Art Prizes (Finalist - VideoInsight Prize in 2022, Finalist - Combat Prize in 2020...). In 2021 he has been selected as one of the most promising Italian emerging artist (222 Artisti Emergenti su cui investire, 2021, curated by Cesare Biasini Selvaggi; published by Exibart). His work can be found in several private and public collections, both in Italy and abroad.
Attachments