Material Art Fair
Material Vol. 8 | 28 APR - 1 MAY | Booth E6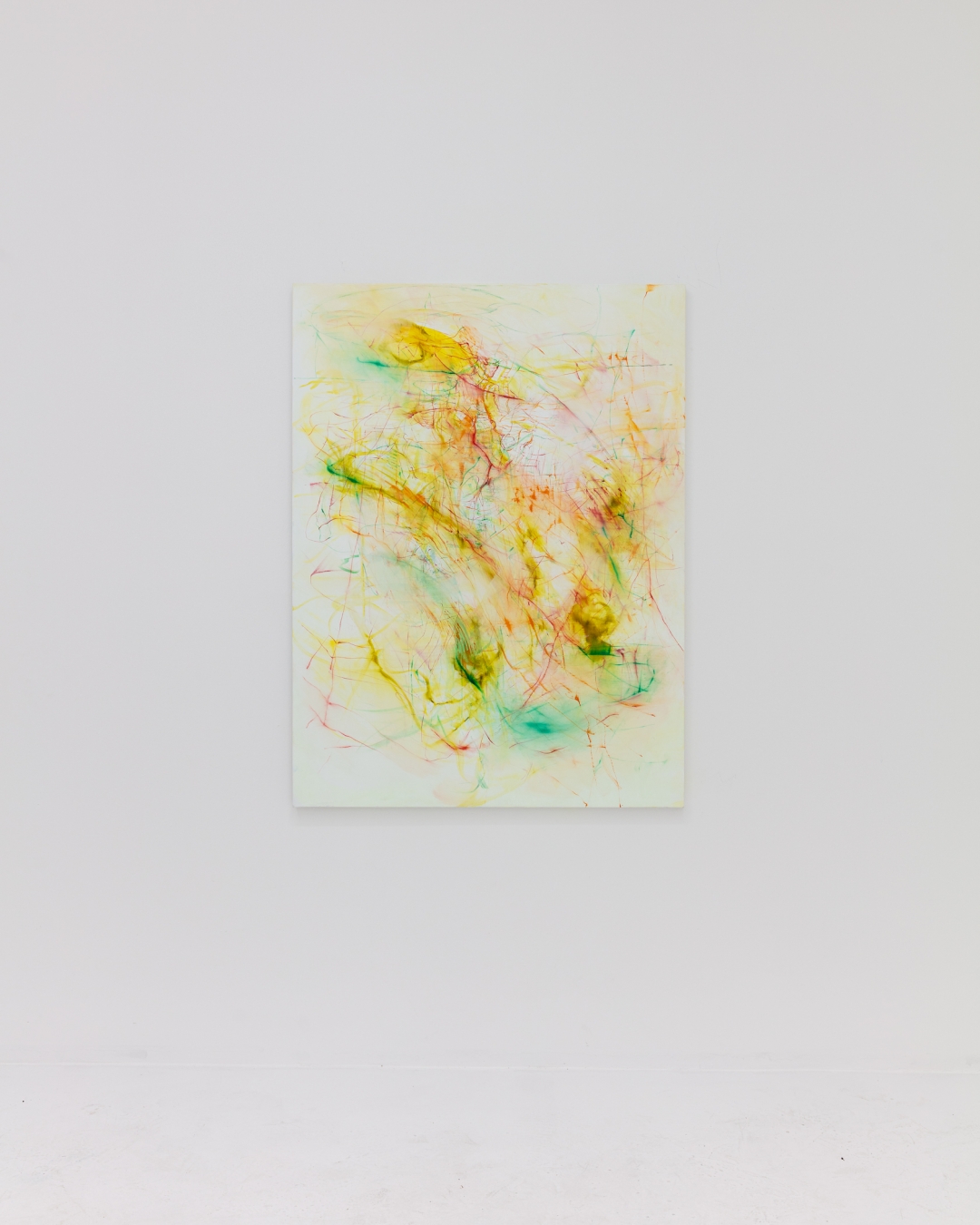 Galleria Macca is pleased to announce its fourth participation to the 8th edition of MATERIAL ART FAIR VOL. 8 in Mexico City, 28 April - 1 May 2022, for the second time in its Main Section. The booth (E6) will feature a solo presentation by Diego Singh (Argentina, 1978; lives and works in Miami Beach).

Over the last 15 years, Singh has developed a body of work that explores concepts such as Identity, queerness, periphery, and their intersections with conceptual frameworks such as Modernism, psychoanalysis and performativity.
Our booth features an overview of works ranging from 2009 until 2021, comprising of a sculpture and paintings, addressing the notion of the self-portrait as a space for projection, interrogation, and play.
The works presented oscillate between minimalism, modernism, craft; and by uniting such disparate resources, Singh seeks to interrogate the status-quo determined by style, its importation, and the emphasis on the instrumentalisation of identities.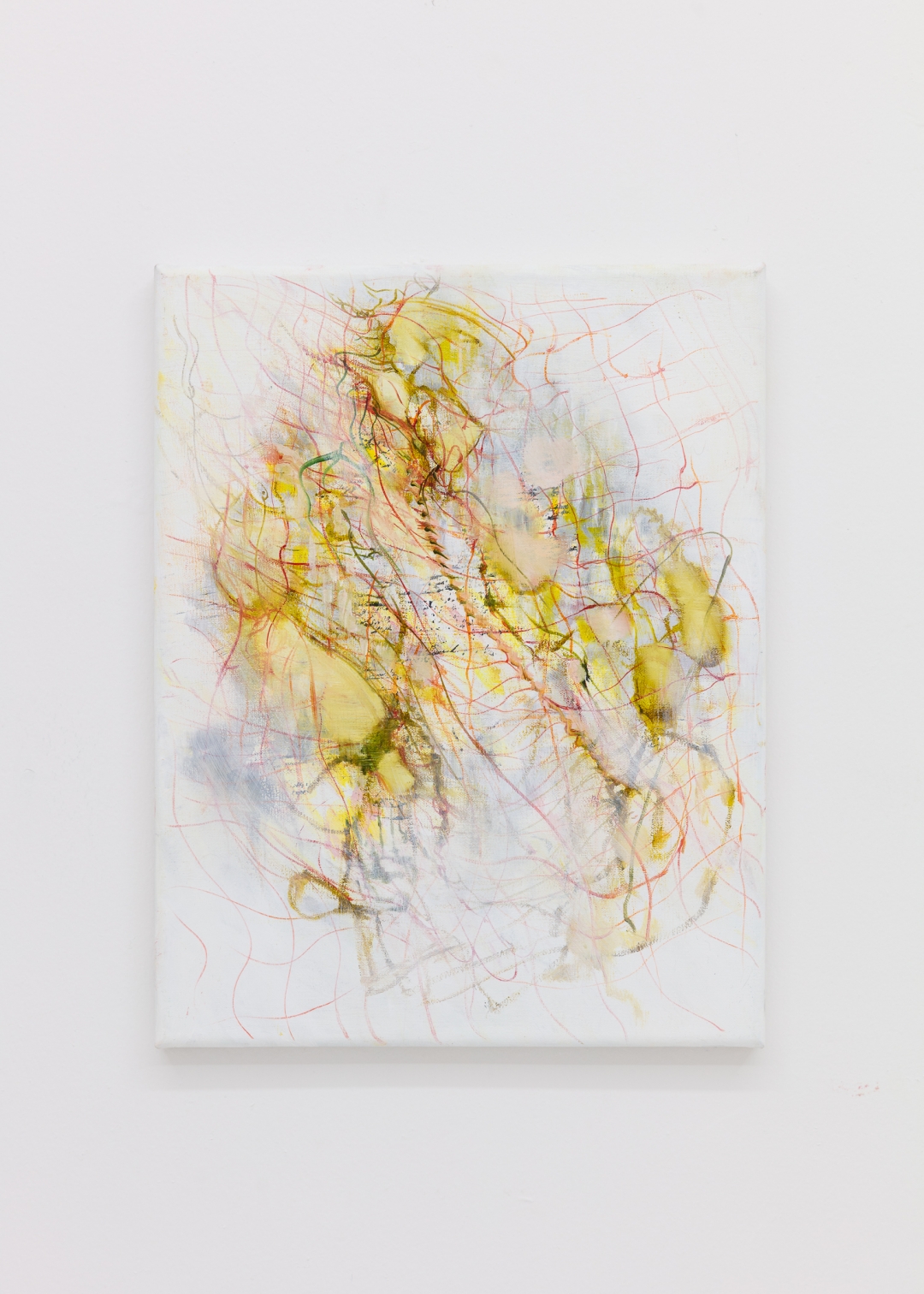 BIO
Diego Singh (born in Salta, Argentina; lives and works in Miami Beach)
Studies
2001
MA Art Direction. AAAP, Buenos Aires
2000
BA Social Communications, Universidad Argentina John F. Kennedy, Buenos Aires
1998-2001
Research Analyst in Aesthetics and Hermeneutic Studies in the projects: Surrealist Poetry in the 40's in Argentina and Cronicas del Rio de la Plata under the directorship of PhD Graciela Maturo; Consejo Nacional de Investigaciones Cientificas y Tecnologicas (CONICET)
1994-1996 Introduction to cinema, Universidad de Buenos Aires (UBA)
Juror / Correspondent
2020 / 2016 / 2014 Regional Correspondent for the Future Art Generation Award, Pinchuk Foundation
http://www.futuregenerationartprize.org/en/correspondents
Awards
2019 Knight Foundation Award, awarded by Tomm El-Saieh
2015 Knight Foundation Champion, awarded by the Knight Foundation and Alex Gartenfeld
2009 Best in show, Hollywood Biennial Exhibition, Hollywood
Solo Presentations
2023
(to be titled), Fondazione MACC, Calasetta (Italy)
2022
(to be titled), CENTRAL FINE, Miami Beach, and Galleria Macca, Cagliari (Italy)
2018
Don't Get Me Wrong, CENTRAL FINE, Miami Beach
2016
Business Meeting With Dry Ear (Diego Singh and Georgia Sagri), CENTRAL FINE, Miami Beach
2015
Yes No Thank You, Tomio Koyama Gallery, Tokyo
Son, Galleria Macca, Cagliari
2014
Plateau Plateau, Fredric Snitzer Gallery, Miami
2012
unimodern gondolieri, Various Small Fires, Los Angeles
Uploading Submarine, Annarumma Gallery, Napoli
CAPTCHAS, MCLEMOI Gallery, Sydney
2011
Table for One, Tomio Koyama Gallery, Tokyo
Embarrassed by Loneliness, Mendes Wood DM, Art Futures, Art Basel Hong Kong
2010
Pathological Liar / Stalker, Fredric Snitzer Gallery, Miami
Bulletproof, Mendes Wood DM, São Paulo
2009
Muriel and Julia (with Clayton Deutsch), Terri and Donna at Kasthoo, Los Angeles
2008
Burning Bridges, Fredric Snitzer Gallery, Miami
2007
The Indirect Man, Tomio Koyama Gallery, Tokyo
2005
Rid of Me or the Exorcist, Fredic Snitzer Gallery, Miami
Group Presentations
2022
From, Luhring Augustine, New York
Recent acquisitions, ICA Miami (upcoming)
2021
There is always one direction, de la Cruz Collection, Miami
Aletheia, CENTRAL FINE, Miami Beach
2020
Your own eyes laying on the floor, CENTRAL FINE, Miami Beach
2016
Holdings: Selections from the Permanent Collection, MoCA, San Diego
Face to Face, Selections from the Ernesto Esposito Collection, Palazzo Fruscione, Salerno
2015
Locally Sourced, The American University Museum, Washington DC
Recent Acquisitions, Pérez Art Museum Miami (PAMM), Miami
I know you've got soul, Arndt Fine Art, Singapore
2014
Recent Acquisitions, Pérez Art Museum Miami (PAMM), Miami
Prospects, MoCA, San Diego
Le Ragioni Della Pittura. Esiti e Prospettive di un Medium (curated by Eugenio Viola), Fondazione Malvina Menegaz, Castelbasso
Faceoff, Braverman Gallery, Tel Aviv
2013
Le Potage de Madame Zazou (curated by Georgia Sagri and Patti Hertling), April 21st, NY
Collection, Tomio Koyama Gallery, Singapore
Le Fil Rouge, Lucie Fontaine curates Various Small Fires, with Kerstin Braetsch, Liz Magic Laser, Anna Sew Hoy, Andrea Longracre-White
10 years / 10 artists (with Carter, Rashid Johnson, Jen DeNike, Bert Rodriguez,
Eduardo Sarabia, Dan Attoe, and Hank Willis Thomas), Annarumma Gallery, Napoli
2012
Blue Denim: Diego Singh, Anna Sew Hoy, Liz Magic Laser (curated by Esther Kim-Varet), Various
Small Fires, Los Angeles
Shadows of a Nation, MCLEMOI Gallery, Sydney
Practices Remain (curated by Odalis Valdivieso and Marcos Valella), Regina Rex, NY
The Power of presence (curated by Dmitry Komis), The Chelsea Hotel, NY
Practices Remain (with Jim Drain, Christy Ghast, Odalis Valdivieso, etc), Norwegian Wood Building, Miami
2011
Four Minutes, Thirty-Three Seconds (curated by Omar López-Chahoud), Legal Art, Miami
2010
Selections from the De La Cruz Collection for Art Basel Miami Beach, De la Cruz Collection, Miami
smART, Freedom Tower, Miami Dade Community College (curated by Sonia Becce), Miami
Summer Time Blues, Fredric Snitzer Gallery, Miami
2010
Father, Mendes Wood DM, São Paulo
2009
Back To Crazy, Terri And Donna, Miami
2007
Drawn In/ Drawn Out, Florida Atlantic University, Boca Raton
2006
Think Warm, Tomio Koyama Gallery, Tokyo
Constant Disturbance, Centro Cultural Español, Miami
For all and for no one (curated by Bonnie Clearwater), Museum of Contemporary Art, North Miami
2004
I Feel Mysterious Today (curated by Dominic Molon), ICA, Palm Beach
I Feel Mysterious Today, Satellite exhibition, Aqua Gallery, Miami
Piñata Party, Gavin Brown's Enterprise at Passerby, NY
Curatorial Projects
2012-Current: Founder, CENTRALFINE, Miami Beach
2010: Father http://www.mendeswooddm.com/en/exhibitions/coletiva-father/release
2009-2010: Co-Director, Terri and Donna, with Clayton Deutsch. Artists exhibited: Blake Rayne (solo show), Georgia Sagri, Phillip Zach, Jim Drain, Davis Rhodes, Carlos Sandoval de Leon (solo show), Felix Larreta Mitre (solo show), Clayton Deutsch, Diego Singh, Taylor Kretschmar (solo show), Washed Out (Band), Miami
2003-2004: Curator, The Miami Light Project, Miami
Bibliography
Monographs
2011
Table for One, Dominic Molon, Diego Singh, Rene Morales, Hernan Bas, Gerard Hemsworth, Sonia Becce. Published by Old Hand Office, Tomio Koyama Gallery and Mendes Wood DM
Catalogues
2017
The Collection of the Drake Art Foundation, The Netherlands
2014
Viola, Eugenio: La Ragione della Pittura, Fondazione Malvina Menegaz per le Arti e la Cultura,
Italy
2011
Becce, Sonia: smART, Miami Dade College
2007
Moreno, Gean: Constant Disturbance, Centro Cultural Español, Miami
2005
Molon, Dominic: I feel Mysterious Today, Palm Beach Institute of Contemporary Art, 2005
Books
2018
Georgia Sagri, a Survey Sternberg Press
2014
Artistas Argentinos, Argentine Embassy in Miami
2007
Contemporary Miami Artists, SchIffer Publishing
Articles
2016
Abrams, Loney: "Can Abstract Painting Be Political? Curator Alex Gartenfeld on the Secret Power
Relations Embedded in Contemporary Canvases", Artspace.com
http://www.artspace.com/magazine/interviews_features/qa/new-museum-2018-triennial-curator-alex-gartenfeld-on-the-politics-of-abstraction-54284
2015
Menesini, Alessandra: "L'Argentina di Diego Singh per la prima volta della Macca", L'Unione Sarda
Vanali Roberta: "Arte dell'America Latina in Sardegna. Apre a Cagliari la nuova Galleria Macca: ecco le immagini dall'opening della personale di Diego Singh", Artribune
2012
Tolve, Antonello: "Evanescenza dell'identità. Diego Singh esordisce in Europa", Artribune
Caragliano, Renata: "Prima Personalle in Europa dell' Argentino Diego Singh", La Repubblica
Forrest, Nicholas: Diego Singh and Daniel Arsham headline MCLEMOI Gallery Group Show
Forrest, Nicholas: "Diego Singh does denim at Sydney's MCLEMOI Gallery", BlouinArtInfo
2011
MODERN PAINTERS, "50 under 50, The Young Collectors Issue", pp. 68, Summer ed.
2010
Moreno, Sarah: SmArt, una muestra de art y educacion, El Nuevo Herald
Moreno, Gean: Diego Singh, ARTNEXUS
Triff, Alfredo: Miami Bourbaki
Turner, Elisa: Art Circuits
Moreno, Gean: "The brief life of TERRI AND DONNA", Art Papers
2008
Herrera, Adriana: "Quemando las Naves", El Nuevo Herald, Miami
2007
Tokyo Art Beat
Tomio Koyama Gallery Think Warm, Tokyo
2006
Moreno, Gean: "Self-portrait as Another", ART PAPERS
Weinberg, Michelle, Constant Disturbance, Miami Sun Post
2005
Weinberg, Michelle: Art KRUSH, LA
Turner, Elisa: Critic's pick, The Miami Herald
Herrera, Adriana: "Colgando de un Hilo", El Nuevo Herald, Miami
Triff, Alfredo: "Loose Threads", Miami New Times
Suarez de Jesus, Carlos:" In darkness there is light", Miami New Times
Herrera, Adriana: "Viajeros del Laberinto", El Nuevo Herald, Miami
Schwan, Gary: "Goth meets Goethe", Palm Beach Post
2004
MAG, Museum Reviews, "I Feel Mysterious Today", Palm Beach ICA
Molon, Dominic: Art Talk, Art Circuits
Martell, Marisol: "Art Chicago", ARTNEXUS
Molon, Dominic: "I Feel Mysterious Today", Palm Beach ICA
Sjostrom, Jan: "Art of Ambiguity", Palm Beach Daily News
Moreno, Gean: "If You Believe Hard Enough", ART US
Public Collections
ICA Miami
Pérez Art Museum Miami
Museum of Contemporary Art North Miami
De La Cruz Collection, Miami
Museum of Contemporary Art San Diego
The Drake Art Foundation, The Netherlands
Ernesto Esposito Collection, Italy
The John Marquez Art Foundation, Miami
Attachments