Museo de la Ciudad de Queretaro
OMAR RODR─║GUEZ-GRAHAM, Anamnesis
OMAR RODR─║GUEZ-GRAHAM
Anamnesis
Museo de la Ciudad de Queretaro (Mexico)
October 14 - December 10 2016
Curated by Victor Palacio

The exhibition includes works of the mexican artist's latest series, developed by the concept of anamnesis or pictorial reminiscence.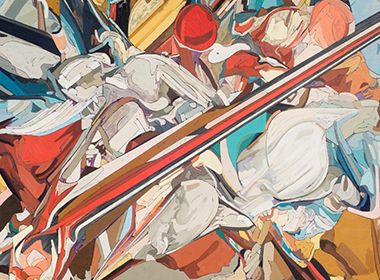 The artist and
Sicomoro Ediciones
will also launch the book ANAMNESIS, which will focus on his most recent body work. It will include texts by curators Willy Kautz and Victor Palacios. The book will be published by Sicomoro Ediciones (
sicomoroediciones.com
) with the support of Fundación Bancomer, Casa del Lago, Arroniz Gallery and the Museum of the City of Queretaro.
You can pre-order ANAMNESIS at SICOMORO's webpage through the following link:
http://sicomoroediciones.com/preventa/
and receive a limited time discount price. But more importantly, you will be helping support the final phase of this project. Through the same link you can also buy a silkscreen which I made in collaboration with TPT Graphic specifically to go along with the book. If you purchase the print, you will receive the book for free. And all items are shipped for free and should be in your hands before christmas.